The best natural products for oily skin
Do you have shiny skin that feels oily at the end of the day?
Don't your makeup last?
Then your skin type is probably oily skin. You can fix this with facial care with natural products, especially suitable for oily skin. We tell you all about oily skin and what natural products are best for oily and shiny skin.
The best natural products for oily skin
How do you take care of your oily skin with the right natural products?
Proven ingredients that are effective against oily skin (acne) are:
Activated Coal (removes impurities from the skin)
Tea tree oil (antiseptic and anti-inflammatory)
Wild swamp spires (release, cleansing)
Lavender (nourishing and cool)
Hyaluronic acid (softens, improves skin texture and soothes pores)
Probiotics (promoting cell regeneration, softening and protection)
Raw honey (soft, cool and rich in vitamins)
White willow bark (exfoliating, antimicrobial and anti-inflammatory)
Peppermint (refreshing and soothing pores)
By using a combination with these ingredients, we have the best natural products for oily skin! Organic care products all contain nutritious, vegetable and vitamin ingredients as well as a rich antioxidant. They are soft but effective and rejuvenate oily skin.
What is oily skin?
You wash your face in the morning, apply a good lotion and after a few hours outside the door, your skin glows again. Do you see? You are more likely to suffer from oily skin. Don't worry, oily skin has benefits too! You will not be less likely to develop fine lines and wrinkles than dry skin. The sebum produced by oily skin has a protective function. Oily skin also needs moisture. If you do not provide hydration and clean your face with aggressive products, you will get wrinkles quickly, sometimes deep.
It is a misconception that acne or acne on your face automatically means you have oily skin. Even dry skin can be affected by dirt. In both cases, it is wise to have acne treatment in nature. Another myth is that oily skin can become dehydrated. Hydration and environmental care are important for all skin types, including oily skin.
What are the characteristics of oily skin?
Not sure if you have oily skin?
Note the features below. Oily skin:
it shines quickly and feels oily;
you often suffer from immediate pollution;
often tense;
has large visible pores;
does not hold makeup properly
If you press your forehead against the glass or tissue during the day, oily skin will leave a layer of fat. It is also possible that only certain areas of your facial skin are oily. Like your forehead, nose and chin (t-zone).
How does oily skin grow?
Oily skin is caused by an increase in sebum production. Heredity is the cause of this. Your lifestyle also has an effect, such as your sleep and diet. Hormonal changes cause your skin to produce more sebum and as a result fat. Your skin then looks for a new balance. This often happens during puberty, menstruation, and menstruation. Your hormones can also be confused during pregnancy or when you use contraceptives. It is precisely when you use aggressive, artificial, alcohol-based or dry skin care products that your skin produces more sebum to compensate for the lack of moisture. This will ultimately make your face oily.
What should you do against oily skin?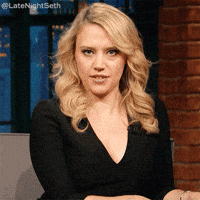 For oily skin it is very important to get it back in balance. Increased sebum production often causes clogging of the pores and this creates impurities such as blackheads, acne and acne. So what can you do about oily skin? Cleanse and care for your skin regularly (not always) with soft and healthy oily skin care products. Our natural oily skin products are based on nutrients, vegetable, vitamins and antioxidants. This helps to drain, cool and rejuvenate your oily skin.